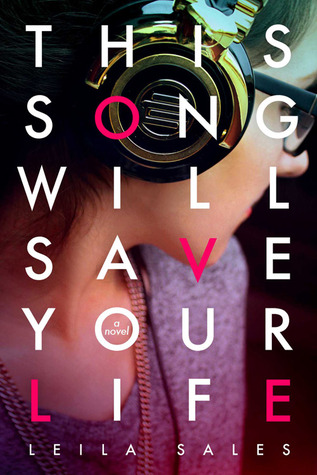 This Song Will Save Your Life
by
Leila Sales
Publisher: Farrae, Straus and Giroux
Series: Stand-alone
Genre: Contemporary, Romance, Young Adult
My rating:
3 of 5 stars
"Sometimes people think they know you. They know a few facts about you, and they piece you together in a way that makes sense to them. And if you don't know yourself very well, you might even believe that they are right. But the truth is, that isn't you. That isn't you at all."
The story is about Elise who systematically studies and researches on how to reinvent herself as an all-new person to become one of the coolest and pro-social students at Glendale High School.
Unfortunately, researching on google, reading fashion and celebrity blogs, shopping for cool outfit ideas she got from Seventeen magazine,
will never be enough
.
"No matter how much you study, you can't learn them all. I could buy new jeans, I could put on or take off a headband, but this was who I was. You think it's so easy to change yourself, but it's impossible."
I like the fact that this book deals with some of the most pressing issues in teenagers nowadays. Popularity, suicide, bullying, family, love, and friendship. Teenage years in general is considered to be the most crucial stage of a person's life. It is the
age of reason
─where we figure out who we are and who we want to be.
I've read a lot of books with similar concept but the way the author managed to efficiently dig deeper into the issue and into the character's reasoning and mindset is what seperates this novel from other books.
Overall, it is a fun yet informative read.
This Song Will Save Your Life
will definitely save lives. :)
View all my reviews