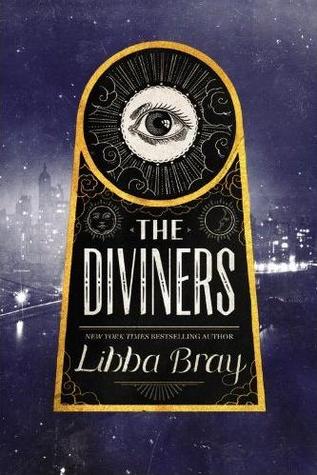 The Diviners
by
Libba Bray
Publisher: Little, Brown Books for Young Readers
Series: The Diviners, #1
Genre: Historical, Mystery, Horror
My rating:
3 of 5 stars
This book is seriously massive at a whooping 600 pages. So, warning: Don't even attempt to read this book unless you have the patience to take in a whole lot of details.
"Naughty John, Naughty John, does his work with his apron on. Cuts your throat and takes your bones, sells´em off for a coupla stones"
Meet the evil, hair-raising, psychotic murderer―Naughty John Hobbes. If the synopsis doesn't scare you, HE WILL. His song, bible quotes, and slow, terrifying smile really creeped me out. And I mean
really creeped me out
that I avoided reading this book before I sleep. And oh, did I mention he's a ghost?
The story is set in 1920's New York City and Libba Bray seriously did an excellent job in taking me to NY during that era. I could practically feel the hustle and bustle of the city, the daring nature of the flapper girls, and the smell of the forbidden alcohol.
All the characters―and it's a rather large cast―are beautifully fleshed out and vibrant. They're all linked through
special abilities
that marked them different from the others. This book is written in 3rd person multiple POV because it's the only way to tell the stories of Evie, Jericho, Sam, Mabel, Memphis, Theta, Henry, Will, Naughty John and all the rest.
I can say that this is an excellent and
effective
paranormal murder mystery novel. However, I decided to give it
3.5
out of 5 stars because I don't feel like it flowed well. There were so many stories going on in so many directions and not coming together. I feel like the author had too many ideas and too many plot points that she just couldn't reconcile. She kind of cut everything off at an odd point so she could continue in a sequel.
Overall, "The Diviners" could be one of the bests of its genre. Also, it's a perfect book to get into the Halloween spirit!
Happy Halloween!! ☺
View all my reviews