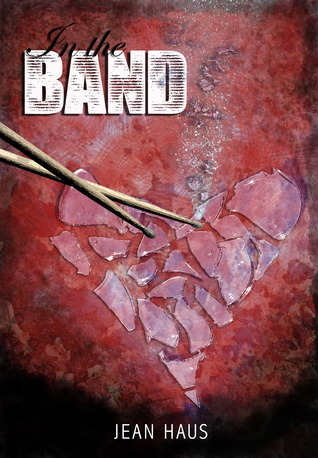 In the Band
by
Jean Haus
Publisher: Amazon Digital Services
Series: Luminiscent Juliet, #1
Genre: Contemporary, Romance, YA
My rating:
5 of 5 stars
4.5 STARS
"Love doesn't always make sense. To the person in it or to the people around them. The falling can be an emotional, chaotic whirlwind. The landing jarring and eye opening. But if two people are really in love, there's nothing in this world that can overcome it. Even if they can't be together, love doesn't cease."
I really love this book because I can totally relate to Riley and her passion for music. I know it sounds like your typical
"girl trying out for a band ⇨ guy is going to hate her ⇨ they're going to hate each other ⇨ they'll fall inlove anyway"
book but hey, the writing, the depth, and the chemistry of the characters can make a huge difference to the story. I dare say "In the Band" has done a great job in all these elements.
"I hate that shit, people breaking up because they can't do long distance relationships. Like did he date you last year because it was convenient or something?"
I couldn't believe these words actually came from Kendra. Man, the girl can analyze. Why do people break up when the road gets tougher? How can you ever trust yourself to someone who sticks with you
only
when things are smooth-sailing and easy?
You see, this book has a swoon-worthy romance and so much more.
Riley and Romeo will make you fall inlove and giddy, Riley's parent will open your eyes to the causes and effects of divorce, and the characters with bad reputations will prove you wrong. I really enjoyed reading this book!!! ☺
View all my reviews